• aromatherapy • feet warm • Pantuss slippers • slippers • slippers season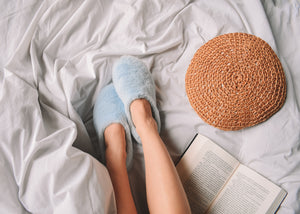 As the weather gets colder, I'm thinking of ways to keep my feet warm. Pantuss has solved my dilemma with aromatherapy warming slippers!  They are designed with removable insoles that can be heated up in a microwave. Insert them in your shoe and voila, warm tootsies! Dried lavender flowers and flax seeds create a calming, relaxing aroma enveloping my feet in ultimate relaxation.
---
The perfect way to wind down after a busy day at work or at home! Pantuss makes aromatherapy warming slippers! They are the best gift this fall and winter season! To reach ultimate desired comfort, you take out the insoles and heat them in the microwave. The dried lavender flowers and flax seeds create a calming, relaxing aroma and when you insert them back into your Pantuss slippers and slide your feet in, that is when you reach the pinnacle of relaxation. The lavender creates the relaxing smell with premium essential oils, and the flax seeds help retain the warmth. Pantuss was born in Buenos Aires,...
---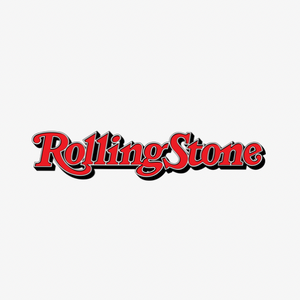 Slippers aren't just practical — they can help you relax and ease into the day. These slippers come with lavender-filled insoles that you can put in the microwave for a heated, cozy slip-on.
---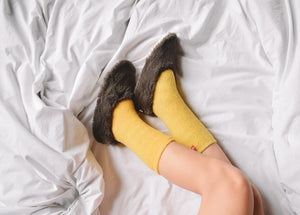 I wear slippers around my home (not so much in the hot and humid summer months). I actually have bunny slippers.  I've had them for years. Sadly, they've seen better days. Slippers pretty much haven't changed over the years, with the exception of ones that are made to resemble something (SpongeBob, bunnies, footballs…). That is until now. Let me introduce you to the brand Pantuss. Pantuss makes slippers with a twist. They sell warming aromatherapy slippers.
---
One of my favorite parts of being a blogger is sharing new and exciting products with my audience, like these

 
Must Have Wellness and Beauty Products of 2022